Sep 4
G4 Print, a Hull-based large format digital printing company asked for a total rebrand of their existing website and identity. Their branding and website at the time was very dated and required some much needed attention in their drive to become a huge player in their field in the Yorkshire and Humber region.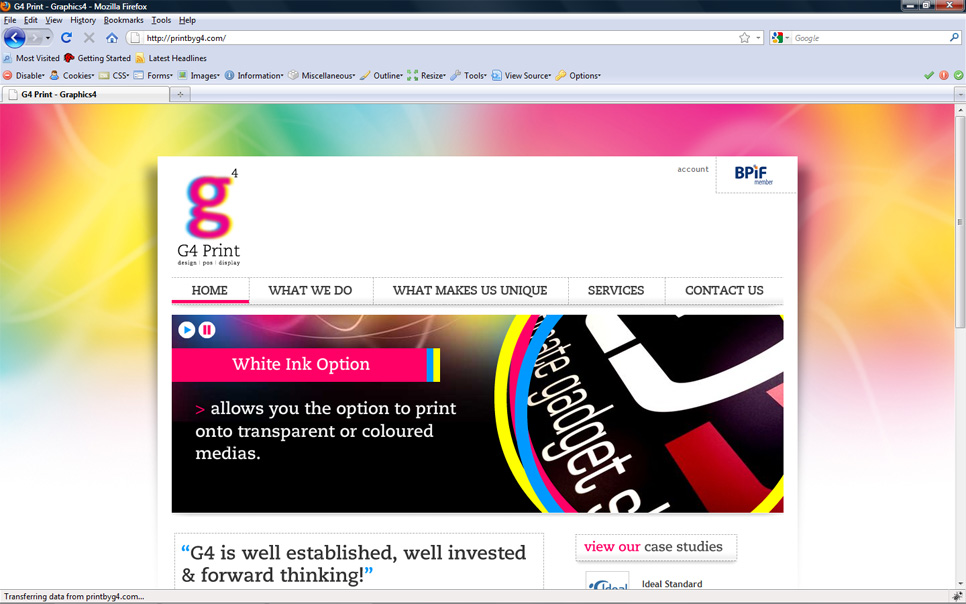 Boasting such clients as the Hull Forward / Clipper Race 09-10 and Hull City AFC they wanted to fresh modern approach to attract more clients like these.
I feel I have created a real unique brand, combining sharp clean white lines against bold vibrant CMYK colours – iconic in the printing industry.